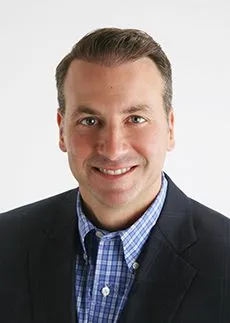 Meet Dr. Izzi
Dr. Jason Izzi is passionate about the field of orthodontics and being able to improve the health and well being of others. He grew up with a medical background. His father is an orthopedic surgeon, who for 40 years has practiced medicine in the same location Dr. Izzi now shares.
"Growing up with my father I saw many examples of how his studies and hard work gave him the skills to help others. I took that very seriously throughout my dental education and still enjoy the aspect of medicine that allows me to continually learn and improve my skills for the benefit of my patients."
Dr. Izzi's brother Joseph followed in their father's foot steps and now practices orthopedics with their father. Dr. Jason Izzi chose to pursue a career in dentistry. He spent ten years in Boston completing the necessary degrees. First becoming a general dentist and then spending an additional two years to become an orthodontist.
"The best thing about practicing orthodontics is the ability to share in the rewards of treatment with your patients. After the braces are removed, it's sometimes dramatic how much an adolescent's confidence improves with their new smile. Adult patients always take great satisfaction in fixing their problems and finally achieving that perfect alignment they had been looking for."
After completing his education Doctor Izzi moved back to Rhode Island. He opened three practices in the areas where he and his family grew up. It is with great satisfaction that he now uses what he learned to serve those communities.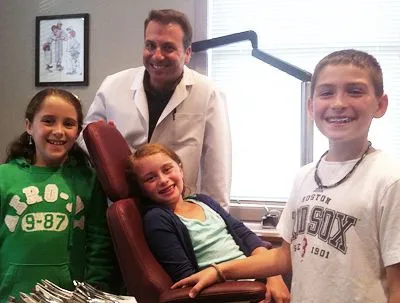 Education
Dr. Izzi completed his undergraduate degree at Boston College. He then received his Doctorate in Dental Medicine from Tufts University where he was awarded a merit scholarship. For his orthodontic education, he attended Boston University and completed two years of study in orthodontics and craniofacial orthopedics. At Boston University he studied under Dr. Anthony Gianelli. Dr. Gianelly was a world-renowned lecturer, author of several textbooks on orthodontics, and founder of the bi-dimensional technique. Dr. Izzi now practices that technique along with several others to provide the most efficient treatment possible.
Dr. Izzi regularly attends continuing education seminars to ensure his practices utilizes the most modern orthodontic appliances and techniques.
Professional Affiliations
American Association of Orthodontists
Rhode Island Orthodontics Association
Rhode Island Dental Association
Outside the Office
Dr. Izzi grew up in Lincoln, Rhode Island and lived in North Providence for ten years before moving to North Kingstown in 2008. Outside the office, Dr. Izzi likes to spend time with his wife, Kimberly, their children, Santino and Jayci, and their two dogs and two cats.